Women In the Biz: Warner/Chappell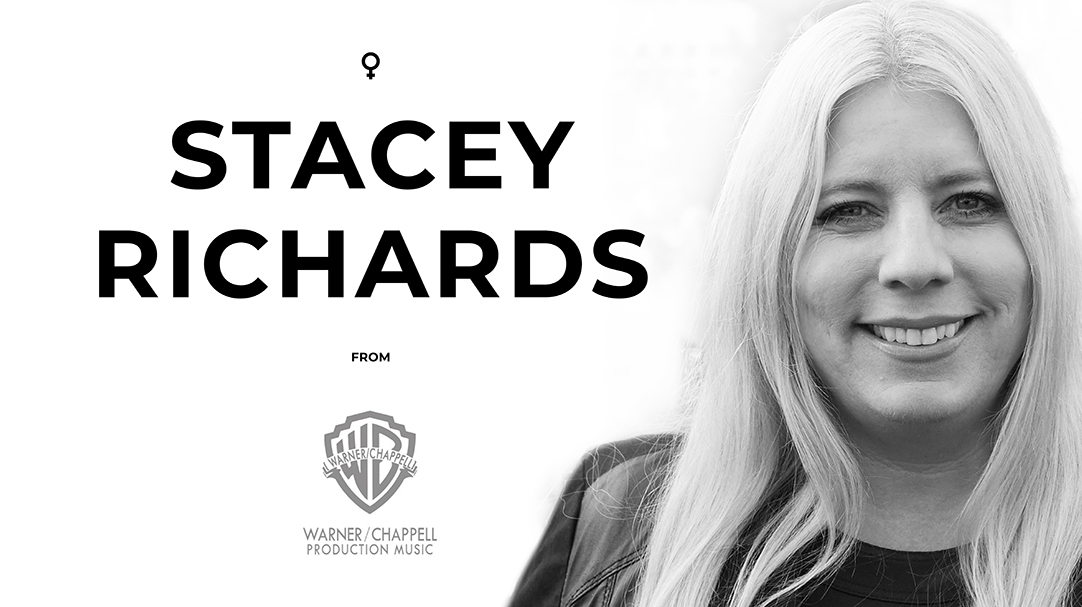 Stacey Richards, director of global sub-publishing and catalog relations at Warner/Chappell Production Music, is without a doubt one of the most experienced women in the media music industry.
"I've worked in many aspects in the music industry: A&R, licensing, music production, business affairs, music supervision and even started my own music placement company", says Stacey.
Shortly after Warner Music acquired their first production music catalogs and created a production music division, a close producer friend made an introduction to the company and she was intrigued by the potential opportunities.
"I then came on board to assist with the newly acquired catalogs and sub-publishing activity."
An all seeing eye
Despite being a well-established global powerhouse in the music and entertainment industry, Warner/Chappell and Stacey Richards refuse to be complacent.
"Our industry is ever-changing which requires a constant need for innovation", she says.
There are a lot of moving parts in overseeing their global representation activity for a large body of catalogs that tap into every area of the company. Each market then comes with its own unique challenges that require solutions to help maximize their business. Thus, Stacey's constantly working to balance global trends with local expectations.
"Overcoming these equally challenging aspects on an ongoing basis also makes my work rewarding and exciting", Stacey explains.
Family matters
Music ties people together and the production music industry is no different. Building strong relationships is key motivator to Stacey, and she's daily inspired by the passionate, genuine, music-loving people in this industry and the "family-like nature of it all", as she calls it.
However, when you ask her what she'd change about the industry, her answer comes swiftly.
"More women leadership! Our industry is continually evolving and we should continue the conversations and start new ones that move us in a positive direction", she says.
You can now find and download Warner/Chappell's music here on Findthetune. Simply open the search filter and pick the label initials GA, IG, MB and TL.