ALIBI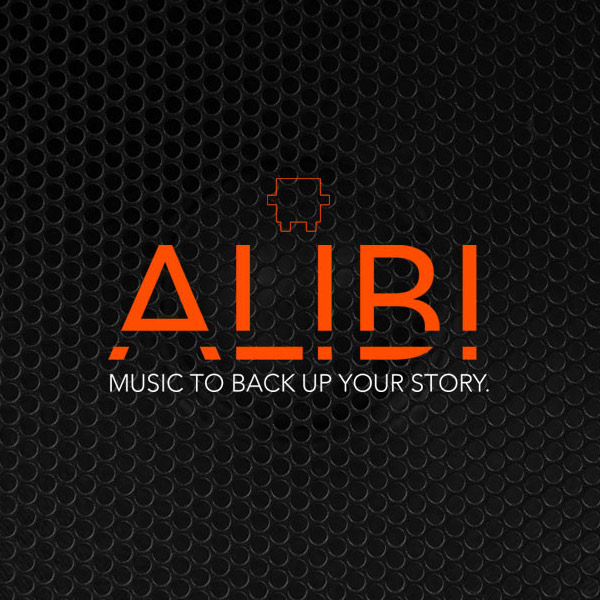 If you have no ALIBI, you're in trouble!
And why is that? Because ALIBI has your back covered in every position. "How could that be?" you might ask. Well...they simply have it all!
Being one of our biggest and fastest-growing labels, its library consists of over 700 albums and growing day by day.
ALIBI is versatile and flexible – like a gymnastics champion! Besides having all the main and most important genres, they also have trailer music along with a decent amount of different sound effects. But wait, there's more! ALIBI is one of the few labels that offer stems and/or alternate mixes with most of their music.
Based in Pennsylvania, USA, this 2011 founded label has an impressive collection of successful placements. Just a few to mention from the latest films and series: Once Upon a Time in Hollywood, The Ballad of Buster Scruggs, Robot Chicken, Ballers, Queen of the South, Where'd You Go Bernadette, Lego Ninjago.
Commercials: Omega Watches, Timberland, Choice Hotels, Dunkin Donuts, ESPN-Amazon, Microsoft, I Can't Believe It's Not Butter.
Being an enormous library, they are representing many composers but here are few names to help you get started:
Samuel Robert Wale is a composer with many faces. You can find over 400 tracks from him for very different occasions. He is there when you need either SFX, trailer music, action, uplifting corporate music, soundtracks for a dramedy show, rock, deep house or anything else that you might have not even thought of.
James Murray is another good example of how SFX, acoustic pop-rock, house, and orchestral action can come from the same place.
Paul Pacey and Jonathan Shulman – find them when you need electronic music. Tropical, afrobeat, K-pop, trap, EDM, techno, house, chill electronica, dance, pop. All there!
And finally Jeff Dodson. Yes, there's a stop at the end of his name, because you can find over 2000 tracks from him in Findthetune! And of course, he's an award-winning film composer and sound designer. What more can I say, besides we are lucky to have him on board!
To hear examples of what ALIBI has to offer, click here.
Apollo Music Stylist

Liisu Ots